polka dots + stripes
I'm not the biggest print-wearer, so I rarely wear two prints at a time. With these two pieces, I made an exception. Polka dots and stripes are pretty basic prints so it can be easy to pair them together. My top has small dainty polka dots, so it works really well with the thick stripes of the skirt. If you want to see more of my print-mixing outfit plus suggestions for more printed pieces you can mix and match, keep reading!
My top is from Primark and my skirt is from Loft. My sunglasses are from Quay Australia, my bag is from Kate Spade, and my flats are Tory Burch. They aren't all available online anymore, but I've linked similar pieces at the end of this post.
Wearing striped skirts can be scary when you're petite, but if you make sure they're the right length and sit right at your natural waist, they can really cute and don't compromise your figure. I also like how it looks with a long sleeve top in particular.
My favorite part about this top are the little flared ends of the sleeves. I think the top has major 60s secretary vibes, which I love. If you're in a business casual office environment, this outfit, or any pattern mixing outfit, would be perfect for summer.
We shot this outfit in Plymouth, Massachusetts, which was a beautiful but surprisingly boring place LOL. I wanted to see Plymouth Rock and the town of Plymouth, but it was a pretty underwhelming experience. If you're a history enthusiast like me, by all means go visit Plymouth, but don't expect it to be too exciting of an experience.
It was a slightly breezy but warm spring day by the ocean, so this skirt (which is a slightly thicker material) and this thin long sleeved top was perfect for walking around. Sometimes I got a little cold when the wind picked up, but that's what boyfriends (who store multiple jackets in their car) are for right? Thanks Gerome 😉
If you want to try mixing printed pieces this summer, shop my suggestions below: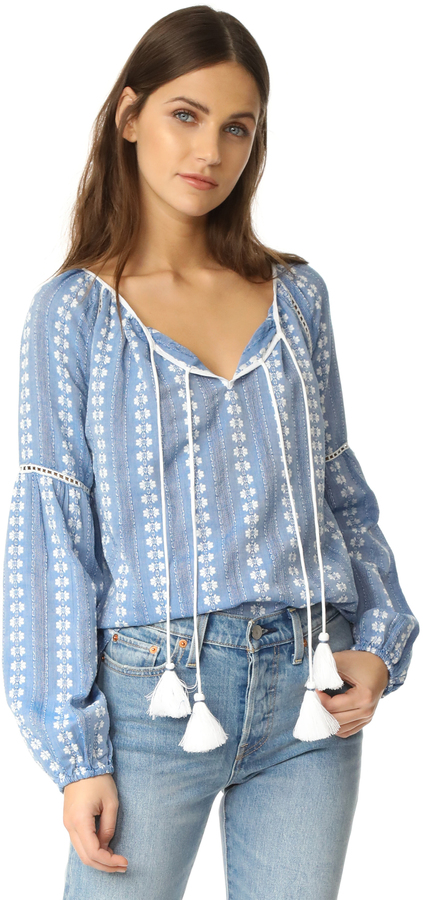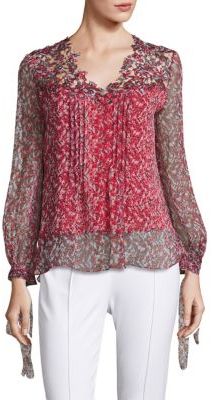 Elie Tahari Brunella Silk Blouse
Harare Monique Embroidered Mini Skirt
That's it for this post! I hope you enjoyed my foray into mixing prints. Do you ever mix prints or do you usually stay safe like me and wear one print at a time? Let me know in the comments (and leave any feedback about my blog! If you haven't already, please join me on social media! I'm on Instagram, Twitter, Facebook, Pinterest, and Bloglovin'! Thanks for stopping by my blog, come back soon!
xoxo Yna