mascara favorites + givenchy noir interdit
Recently, I was kindly sent the new Givenchy Noir Interdit mascara to review, so I decided to go through my mascara collection and pick out my favorites to see how this new one stacked up against the best ones from my collection. Givenchy's Noir Interdit mascara has an innovative wand that helps add length to your lashes by bending to a right angle so you can get closer to the roots of your lashes. I have very short, stick-straight Asian eyelashes so great mascaras are a must in my makeup collection. I can't be bothered to wear false lashes all the time, so I look for mascaras that add length and volume while also holding a curl. It's usually a lot to ask for all three qualities, but I think all these mascaras do a great job on my lashes.

This was the first Givenchy mascara I fell in love with. I love the bumps on the mascara brush because it really helps reach all my stubby little lashes. It reaches every lash really easily because of the brush shape and is easy to maneuver around so there's an even amount of product coating all your lashes - you'll have lengthened, curled, and volumized lashes super easily. It's really pricy but I feel like it truly enhances my eyelashes (and the packaging is gorgeous - Givenchy does packaging very well).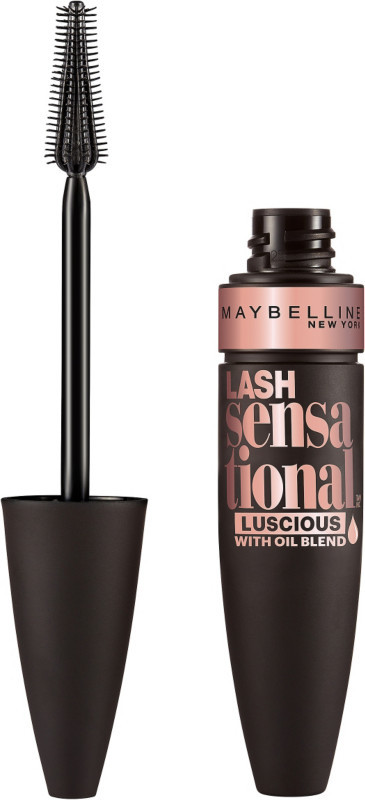 This is a very watery formula at first but I think this is a great mascara if you want super volumized lashes and aren't too bothered by a little clumpiness. The tapered brush end is also great for reaching the roots of shorter lashes. This is a great every day mascara - it goes on smoothly and quickly so you can easily apply if you're in a rush. Be warned that it is kind of difficult to remove, but that also means it can last a loooong time.
This is another expensive but great mascara that I've tried and loved. It gives you a lot of oomph in your lashes because of its ultra wet and thick formula that sticks to every individual lash. If you're scared off by the thick brush - don't worry, I was too at first. Somehow it just worked really well with the formula and it was still able to get through to all my lashes. Diorshow magic~

This is one of those iconic drugstore mascaras you definitely need to try - even if it's just to use on your bottom lashes. It's such a tinyyy brush so you can get really intricate with coating every single lash (for me, that's honestly not that many) with product. I love using it on my almost nonexistent bottom lashes since the tiny wand allows me to brush through them without getting mascara on my face.

I love any mascara with a bumpy kind of wand and a thick and wet formula so of course I fell in love with this mascara. It's one of the best I've tried that hold a curl on my short lashes, so I highly recommend it for anyone with stubbornly straight lashes. I really like wiggling this brush from root to tip of my lashes after curling them and I think this is a really pretty and comfortable mascara to wear. It's perfect for nights out or all day events when you want dramatic lashes that last a long time.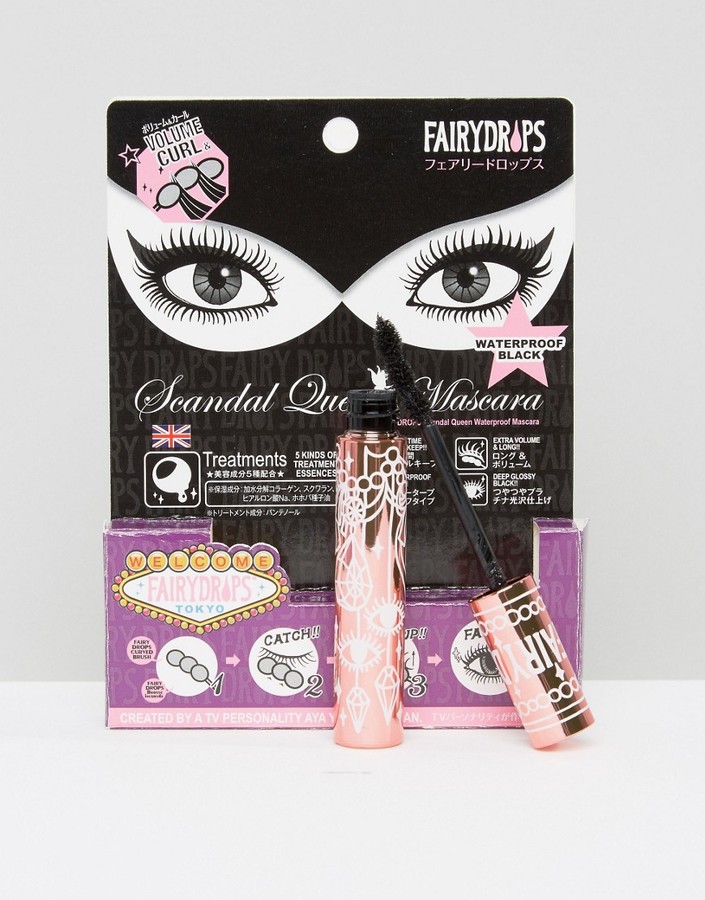 This is the mascara that started my obsession with finding more good mascaras. For the longest time I was just like 'oh well, my lashes are too short for mascaras to do anything' and then I picked this up on a trip to Hong Kong and it changed my life. It has a curved and bumpy brush that works sooo well with my smaller Asian eyes and eyelashes and the formula is amazing. You can really get in and out of your lashes to coat them and make them look super long and volumized. If you're into trying out Asian beauty products, I highly recommend this mascara!

This is another mascara with a thin brush that I've loved. The rubbery bristles get coated with a lot of product and transfer really well onto my lashes. It's an easy mascara wand to maneuver around my short lashes without getting product into my eyes or stabbing myself (I'm so uncoordinated so I understand the fear in my boyfriend's eyes when he sees me about to go in with my eyelash curler and mascara). It holds a curl really well and it lasts such a long time on my lashes!
This is the new mascara by Givenchy. I've only tried it a few times so I don't want to say anything tooo definitive about how I feel about it, but so far it has been pretty lengthening and gives an effect of adding more lashes to your eyes. It's not too volumizing but it has been holding a curl and lasting a long time. I'm still getting a hang of the 90 degree brush but I've been going back to using it as a straight wand because I am too damn uncoordinated to do new things - I have stabbed my eye a bit while playing with this. I love the sleek packaging and think it's super innovative, but time will tell whether I love this or not!
That's it for this post! Will you be trying the new Givenchy Noir Interdit mascara? Do you share any of my mascara favorites? If there any mascaras that you think I should try, let me know about them in the comments! Make sure to join me on social - I'm on Instagram, Twitter, Facebook, Pinterest, and Bloglovin'. I hope you enjoyed this post and found it helpful. Thank you for stopping by my blog - please come back soon! 😍
xoxo Yna